Hire or Partner


Wife Of A Pilot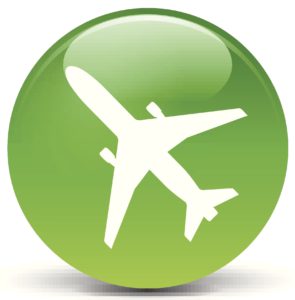 *Speaker
Barbara has spent over 30 years motivating and inspiring audiences. She is a dynamic and sought after, International Speaker, Strategist, and Life Coach. Her personality is engaging and fun. Barbara's message embodies a down-to-earth heartfelt approach. She  connects with the audience immediately as she shares her "Flight Through Life." This flight includes soaring highs and crashing lows. The life lessons she shares will change and challenge you, your business, and your community.
Her husband skips the surly skies at mock two as a former F-16 fighter pilot and now an international commercial airline pilot. Barbara flies through life at the speed of their daughter's wheelchair. She is a mother to seven children and a caregiver to a daughter who has been paralyzed since birth.  Her daughter has soared beyond all expectations of doctors with the commitment of her family and much prayer.
Barbara has served as an advisor to political candidates, where she has helped them polish and hone in on their speeches and delivery. She has volunteered for Stonecroft for 32 years; she has served as a Regional Speaker Trainer for 12 years in every role. In this role, she has taught other speakers to tell their empowering stories. For the last 5 years, she volunteers as a national military consultant. She helped set up Beauties and Boots, where she works as a national military advisor.
She started her career in the nonprofit religious sector. After audiences heard her message, her speaking services became in high demand and crossed over to the corporate world.
Her presentations are well-rounded, with many adventures and tales about aviation and travel. Couple that with her education, and you will walk-out a changed person with ready-to-use skills that will fly you to the moon.
In addition to being a Speaker, Life Coach & Strategist, she is a homeschooling mom to 7 children, ages 17 years-32 years old, and she has 4 grandchildren.
Click Here to Find Out More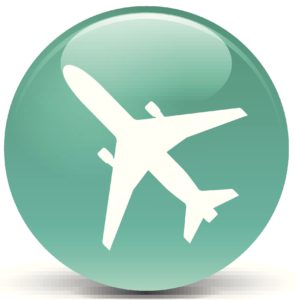 *Life Coach
After Barbara takes others through her flight, they are left inspire and encouraged. However, people don't want to stop there. They want to bring their life out of tailspins and into a journey or level flight.
Who is Life Coaching for?
I would love to establish a collaborative partnership, to help you discover solutions to move forward.
What is Life Coaching?
"Coaching is an on-going partnership that helps clients produce fulfilling results in their personal and professional lives. Through coaching, clients deepen their learning, improving their performance, and enhancing their quality of life. It begins with the clients' desires, coaching uses reporting, exploring, and a consistent commitment to move the client forward. Coaching accelerates the clients' progress by providing greater focus and awareness of choice. Coaching concentrates on where clients are today and what they are willing to do to get where they want to be tomorrow."
International Coach Federation, ICF
Click Here to Find Out More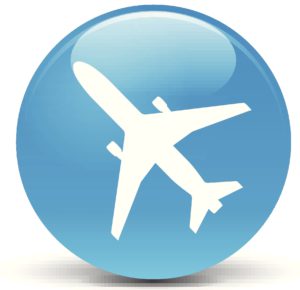 *Disability Consultant
Disabilities are apart of Barbara's life. She is a mother to 7 children and a caregiver to a beautiful daughter who has Spina Bifida. Her daughter has been paralyzed from the chest down since birth.
She herself lives with an ongoing autoimmune disease. To look at Barbara, you would never know that she has Ulcerative Colitis and has Mast Cells disease. This disease causes her immune system to go awry, attacking the body's cells.
Her children have health issues, Ulcerative Colitis, ADHD, dyslexia,  heart issues.
Her hands-on experience has been her biggest teacher.
Disability Consultant
Each person is differently-abled whether it be health issues or mental and emotional issues or addictions.
Disability Travel Consultant
Disabled or Differently-abled or a Caregiver: I am here to help you with your travel plans.
Disability Training
Barbara facilitates retreats and workshops: For the caregivers. If you don't put your oxygen mask on first, then you are no good to the person you are caring for.
Disability Business Consultant
Businesses: Do you want more customers by making little changes that will cost you nothing?

Tourism Industry: Let me help you welcome the baby boomers. That generation has the money and the time. It is time you cash in on them. I can help you with ideas that cost little or no money.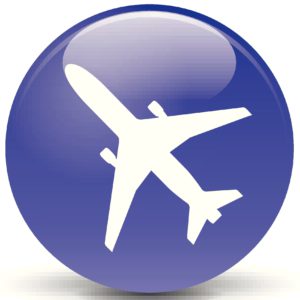 *Partnership
As the "A Wife of a Pilot,"  People ask my travel advice all the time, and I love to share it.

Wife Of A Pilot Available to Review & Promote:
Familiarization Trips
Destination Reviews
Resort/Hotel Reviews
Restaurant/Pub Reviews
Spa Reviews
Tour/Excursion/Adventure Operators: Activity Reviews
App & Travel App Reviews
Travel Item Reviews
Wife Of A Pilot Blog and Social Media has many followers.
Partner with the Wife Of A Pilot
Invite Barbara to visit your place as a Travel Tester/Hotel Tester/Restaurant Tester
As partners of Wife Of A Pilot, blog reviews will be featured with a detailed review that will include photos and video.
*Travel expenses should be covered or exchange for goods and services.
PS There are many places and items that Barbara Promotes just because she LOVES them, with NO compensation. However, to be fair to my followers, I must be honest and disclose if any compensation or exchange of goods and services has transpired.
Click Here to Find Out More