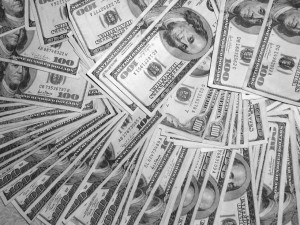 "Life is a song-sing it. Life is a game-play it.  
Life is a challenge-meet it.
 Life is a dream-realize it.
 Life is a sacrifice-offer it.  
Life is love-enjoy it."      Sai Baba
If you are not experiencing peace of mind and happiness on a daily basis, a lotto winning is not going to bring it to you. Remember, "Charlie and the Chocolate Factory," when he won the golden ticket.  He had fun with the dream and didn't change who he was and in the end he won it all.
The Power Ball drawing has awakened the hopes and dreams of many people.
It cost no money to dream and imagine.
It is all over the News!!!
If I only had 1.5 Billion dollars, I would…
Help my Family
Give to charity
Take a Trip
We think External factors, are going to make us happy. Our state of mind and perceptions are free and something that we can choose to control.
What is keeping you from helping your family now?
Make them number one, in your heart, mind and spirit.
What can you do now to give to charity?
Your time and talents are valuable, and sharing them is priceless.
What is keeping you from taking trips now?
Life is an adventure, live it.
Take adventures in your backyard or a walk around the block.
Visit the places that you take your relatives when they come to town.
My point…is we need to live life now like we already have 1.5 billion dollars.
If we already weren't happy, why would having more of anything change our feelings?
The critical thing to understand is if we want to have different experiences in life, we need to feel different and to feel different we need to think different.
What we think, are what we become.
It is a state of mind.
"Happy is the man that finds wisdom…" Prov 3:13
Live life now as if you have already won the Lottery. It cost no money to dream and imagine?
Coaching Questions
What would it feel like to live your, hopes and dreams?
Try closing your eyes and imagine you already received them?
How can you achieve them now without 1.5 billion dollars?
Living on a Wing and a Prayer,
Wife Of A Pilot
"they who wait for the Lord shall renew their strength; they shall mount up with wings like eagles; they shall run and not be weary; they shall walk and not faint." Isaiah 40:31