Buffalo Chicken Dip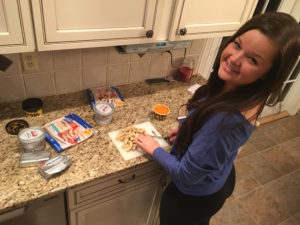 *2 cups boneless Chicken, cooked and shredded
In a pinch:  use canned chicken
*2 (8 oz.) packages cream cheese, softened
*1 cup Ranch salad dressing OR Blue cheese salad dressing
*3/4 cup  Buffalo Sauce (my daughter works at Buffalo Wild Wings, so she buys it there…Special treat)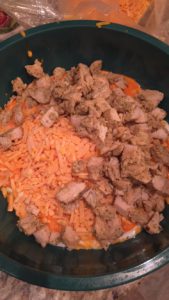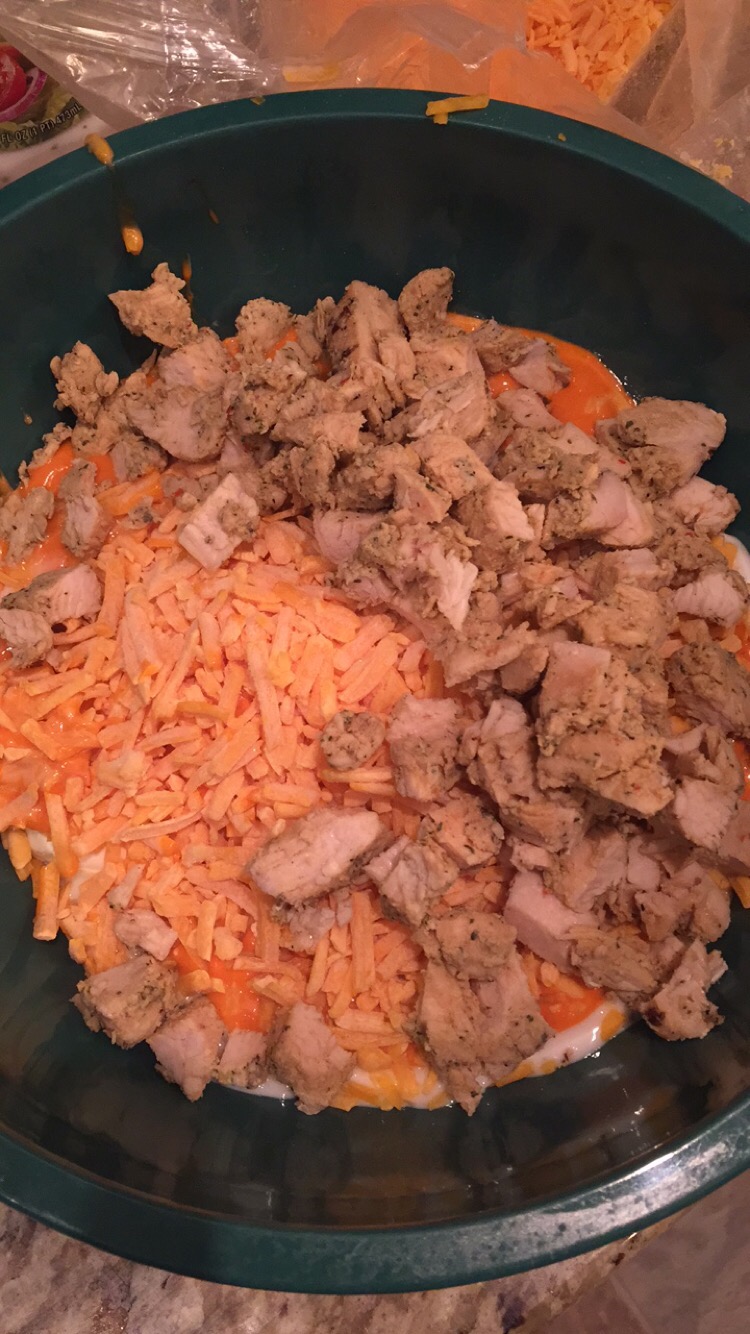 *1  cup shredded Cheddar cheese
*1/2 cup shredded Cheddar cheese *set aside for topping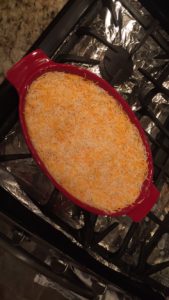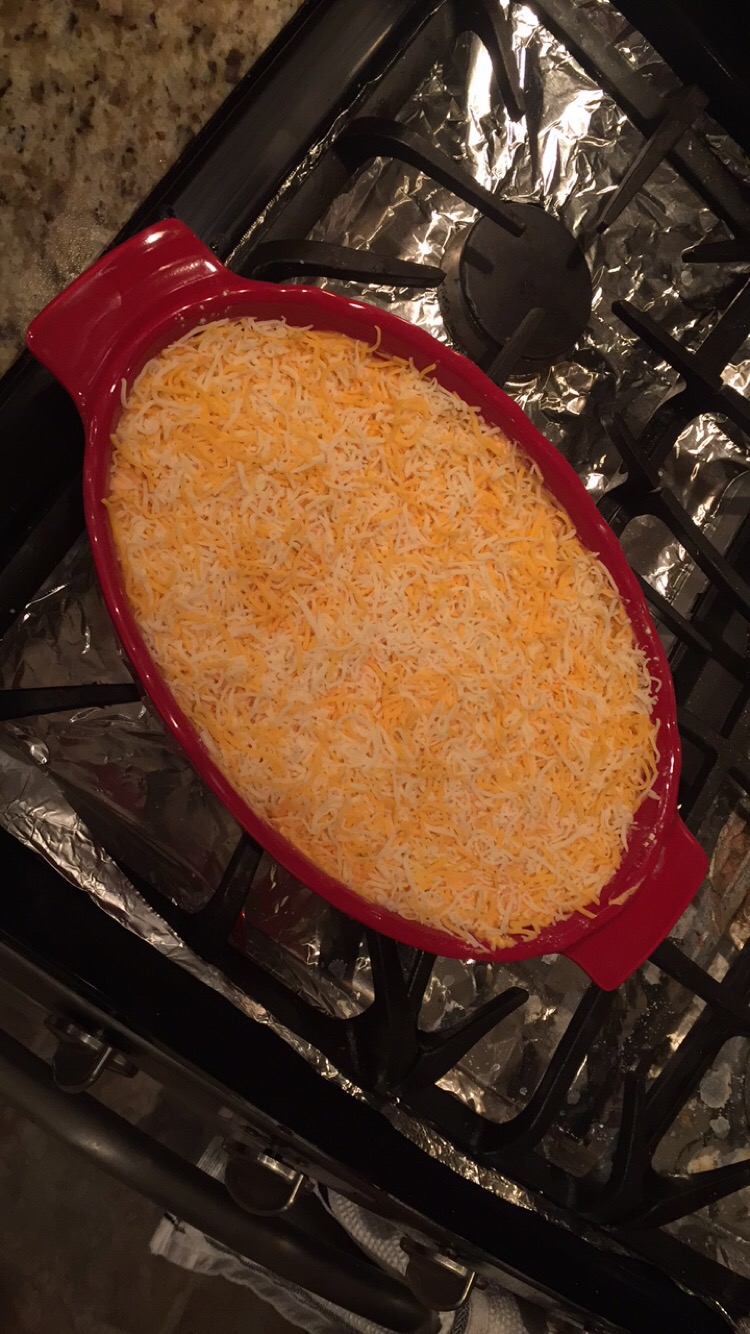 Optional ingredients
*3/4 cup of diced celery
*3/4 cup diced onions
Preheat oven 350º.
Combine all ingredients. Spoon into a shallow 1 quart baking dish. Top with 1/2 cup of shredded cheese *that you set aside.
Pop in Oven and Bake at 20 minutes or until mixture is heated through.
Microwave Option: Prepare as above and cook for 5 minutes until hot, stir halfway through the cooking process and apply 1/2 cup cheese on top and continue heating.
As it cools down it firms-up.
Serve Warm.
Perfect to bring to a party: after it is done baking, cover with foil and it will cool down before you arrive.
Serve with celery sticks, carrot sticks, tortilla chips or crackers.