Chestnuts Roasting on My Face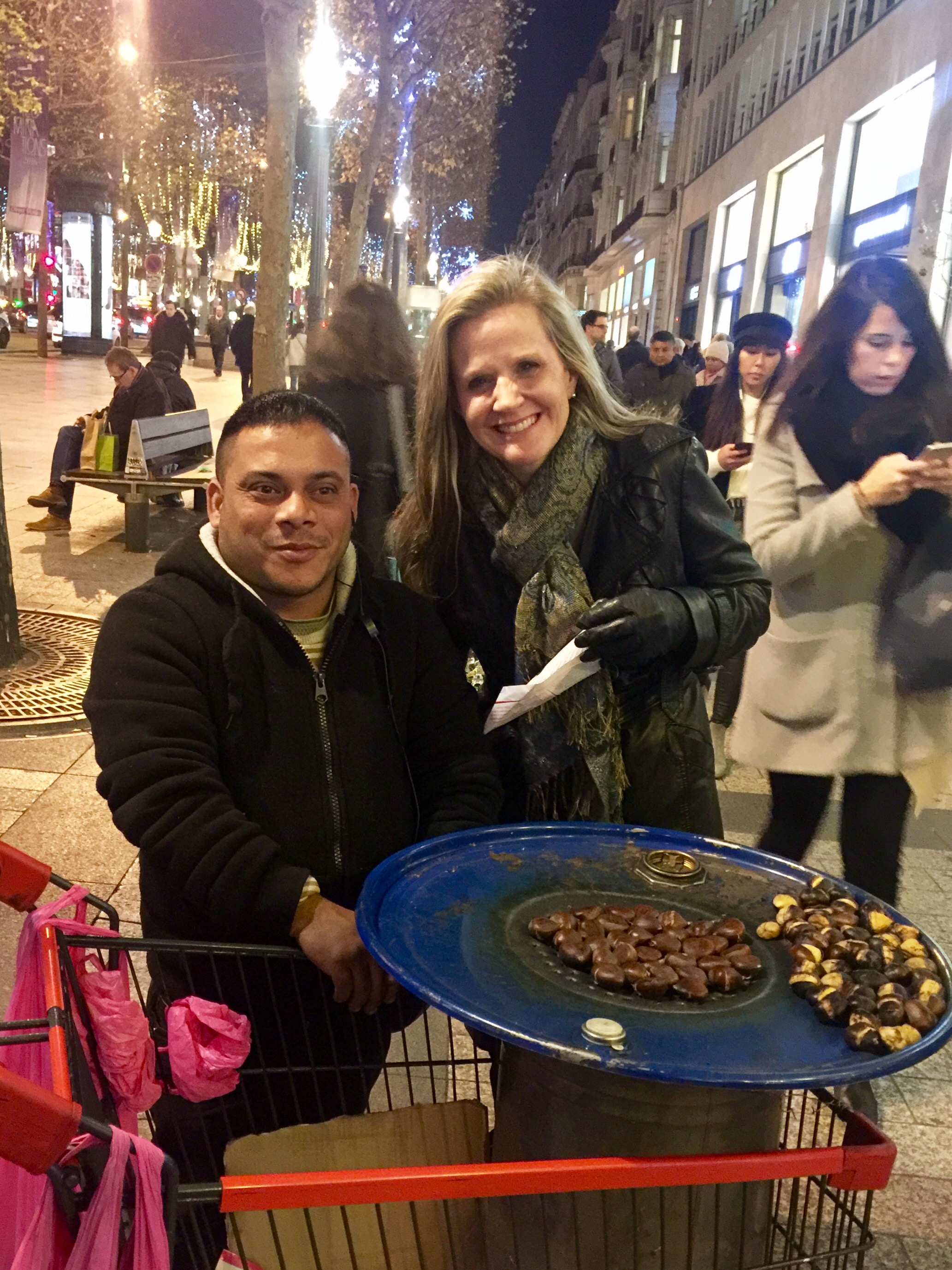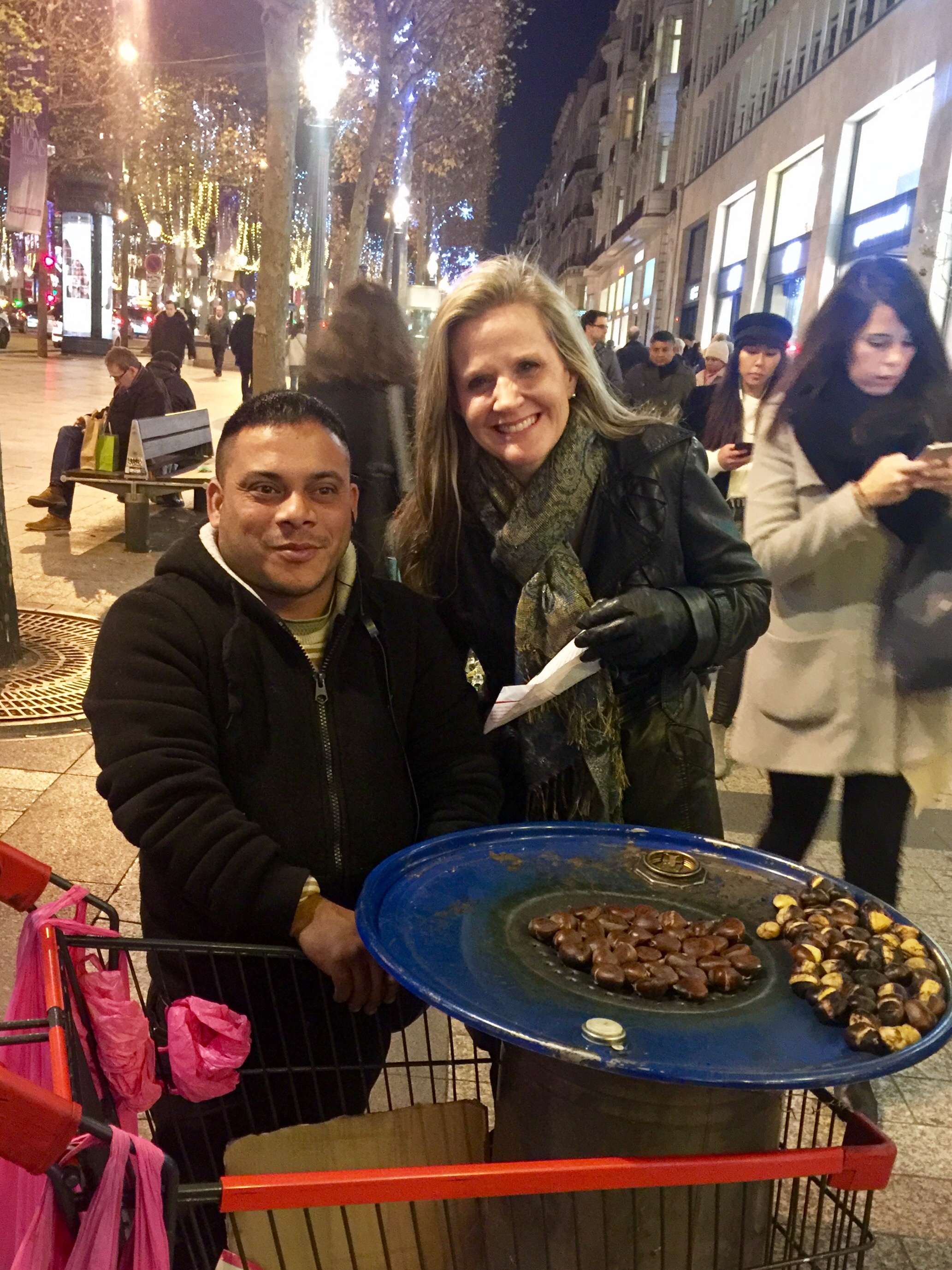 Christmas in Paris with my handsome Captain was magical, as we strolled down the Champs-Elysees, arm, and arm looking at the thousands of twinkling Christmas lights.  Jack Frost was nipping at my nose, when we came upon a chestnut vendor, selling chestnuts from an open fire. It was a scene right from the romantic Christmas song, "Chestnuts roasting on an open fire…." To experience the full ambiance of the moment and in the yuletide spirit, we purchased hot chestnuts packaged in newspaper. To my disappointment, this romanticized nut tasted similar to an ordinary bland potato. Oh! Well, at least I had the experience. How many people can say they ate Chestnuts from an open fire in Paris at Christmas time?
In search of something tastier and more substantial we took an Uber over to the Latin Quarter and dined on authentic French Cuisine: Escargot, French Onion soup and red French wine. It was a perfect romantic evening, with my handsome Pilot. It was a day made of magical memories that I had only read about in books; nothing could shatter or ruin that moment in time.
Until……
An hour after dinner my face became red and hot. I shrugged it off as a menopausal hot flash. Within two hours I began wheezing, I rationalized it away as exhaustion; we had been up for over 30 hours. As I packed for my departure, I came upon the chestnuts in my purse and tossed them out.  Washed my face and removed two days of the make-up from my face.  I was exhausted and ready for a night's rest and dreams of sugarplums dancing in my head. That is where my holiday dream turned into a vacation nightmare.
My eyes began to swell, and my head began to spin. My husband quickly recounted what we had eaten and search the Internet for some answers. He discovered escargot is a shellfish and summarized that I had an allergic reaction? Thank God I packed Benadryl as a sleep aid for the flight because it saved my life.  After taking one pill the swelling and itching persisted; now my lips were tingling. I took another pill; now my tongue felt as if it was too big for my mouth, and my throat began tightening up.  My husband woke to me trying to dial the phone, I could not see, as my eyes were swollen shut. He proceeded with the call and asked the front desk for an EpiPen and the nearest ER. They didn't have an EpiPen, before heading to the ER, I took my last Benadryl, to my relief the swelling stopped. What a night.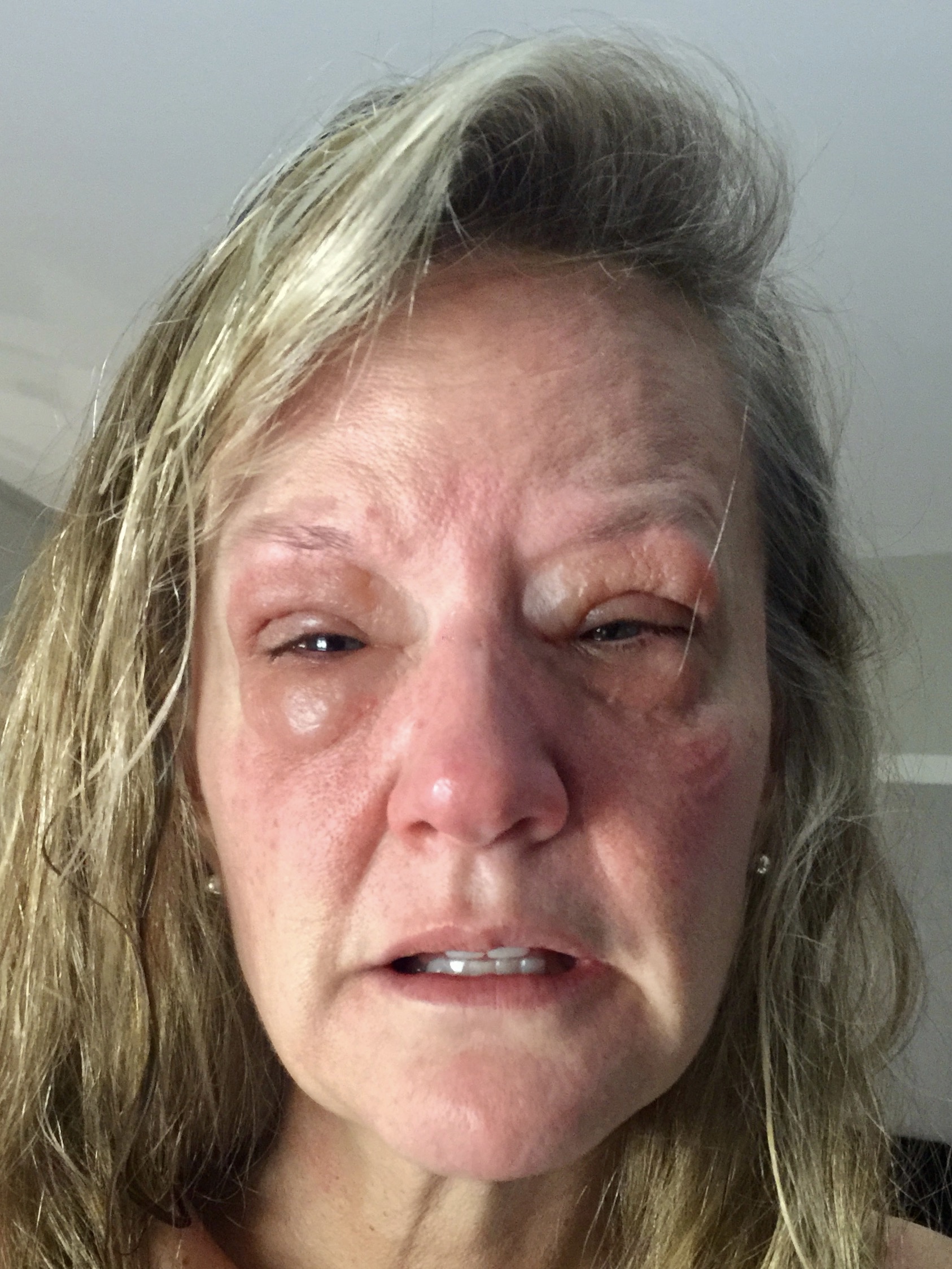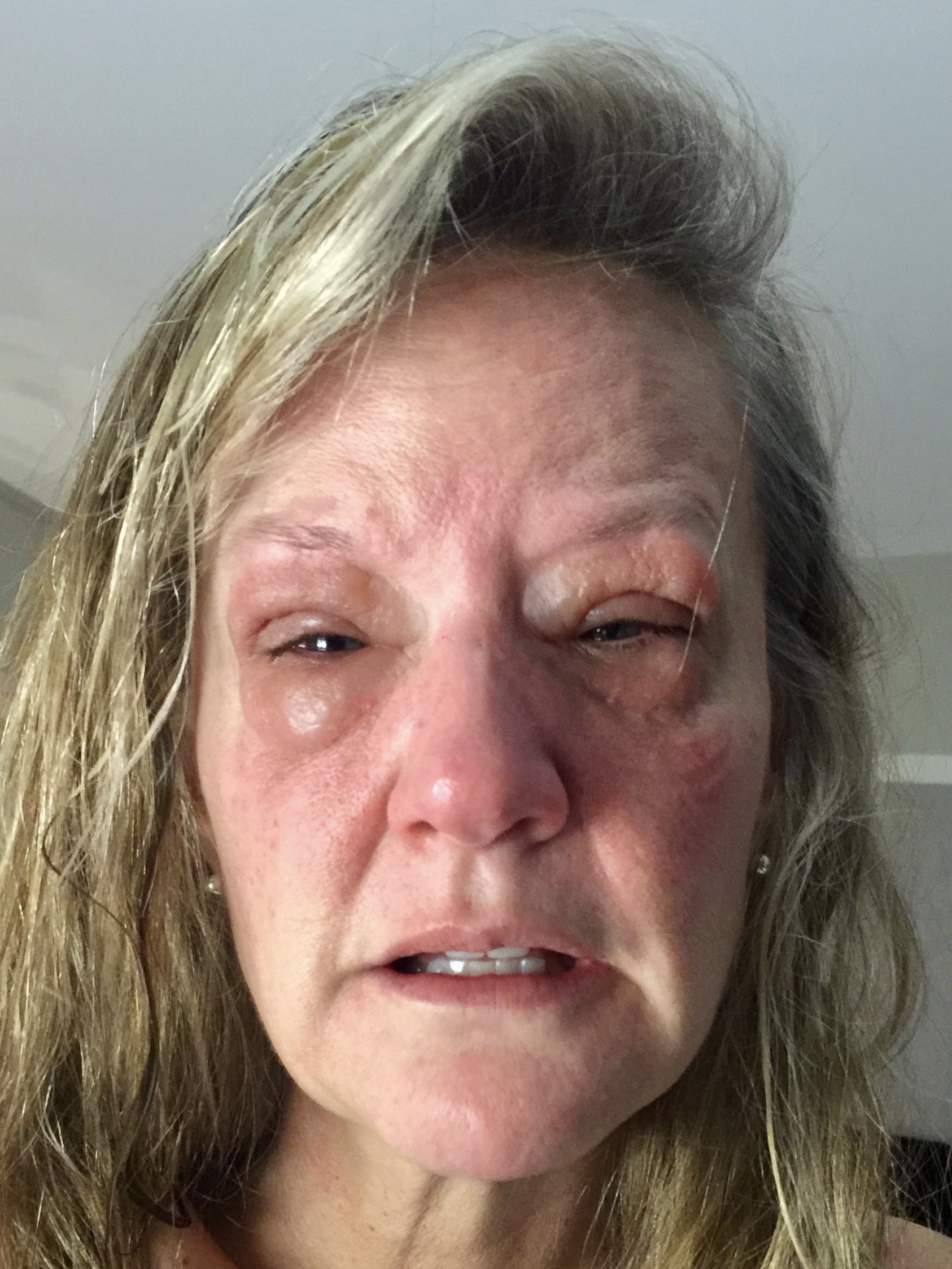 My husband was "working" the flight the next morning as the Captain, on top of that it was a check-ride. You should have seen the look of horror on the crew's faces when they gazed upon me.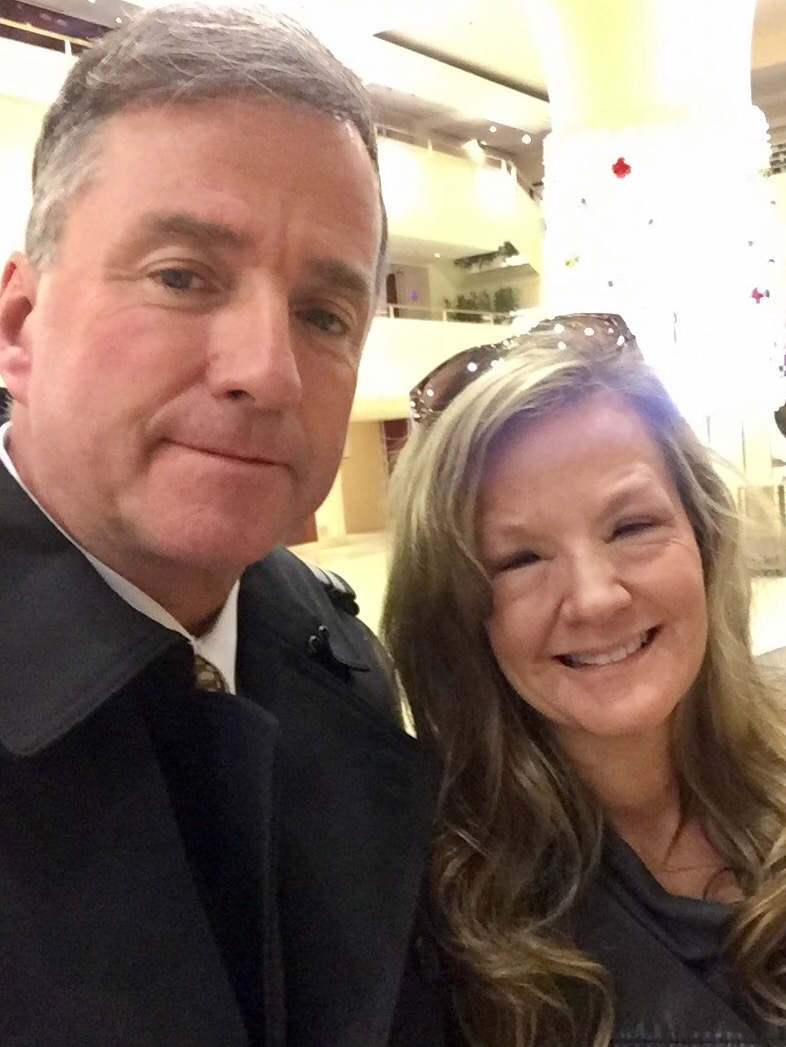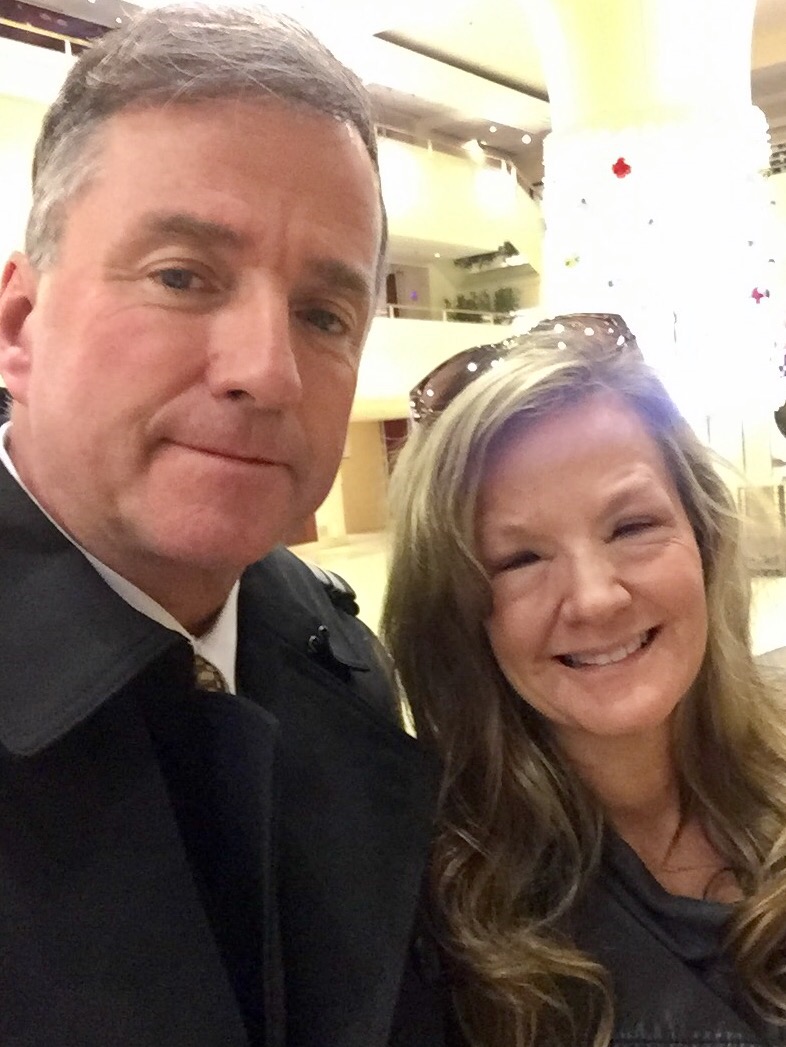 There I stood the Wife of the Pilot looking like the Hunch-Back of Notre Dame. Half way through the flight my symptoms started again. The flight attendant gave me a Benadryl, and it was comforting to know the plane carries an EpiPen on board.
During the flight, I put the pieces together; my allergic reaction was not from the escargot.  It was from the resin of the CHESTNUTS that had rolled around inside my purse. I was re-exposing myself to the chestnuts when I fumbled in my handbag.  Upon landing, I saw a doctor, and he prescribed you guessed it, more Benadryl and Prednisone.
I found out Chestnuts are in a different category than peanuts and people with a Chestnut allergy may never have a reaction to peanuts and other tree nuts. Also, Latex allergy can be a predictor of an allergy to Chestnuts. France has socialized medicine for their citizens, not for Americans. I might add traveler insurance to my next vacation. I really should have gone to the ER as I had a life-threating reaction.
Must Pack
Benadryl, EpiPen, 10 Prednisone, (take 4 right away and 1 each day after.)  And GO TO THE ER
Christmas time in Paris was enchantingly beautiful. However, I will avoid the "Chestnuts roast on an open fire…." the song is better than the experience.