Paris Holiday Safety 2016
 The Department of State alerts U.S. citizens to the heightened risk of terrorist attacks throughout Europe, particularly during the holiday season. U.S. citizens should exercise caution at holiday festivals, events, and outdoor markets. This Travel Alert expired on February 20, 2017.     
 https://travel.state.gov/content/passports/en/alertswarnings/Europe.html
As a cautious optimist, I chose to accompany my husband on his trip to Paris at Christmas time.  I went despite the warnings and alerts by the State Department for the holiday season. Two days before the visit, authorities arrested suspects in a thwarted terrorist plot to attack the Champs Elysees and Paris Disneyland.  I have to say it shook me up a bit,  but I didn't cower to terrorism, and I rationalized fear with the facts. Driving to the airport would be the most dangerous part of my adventure. The chance of dying in a terrorist attack is 1 in 20 million, less than lightning struck.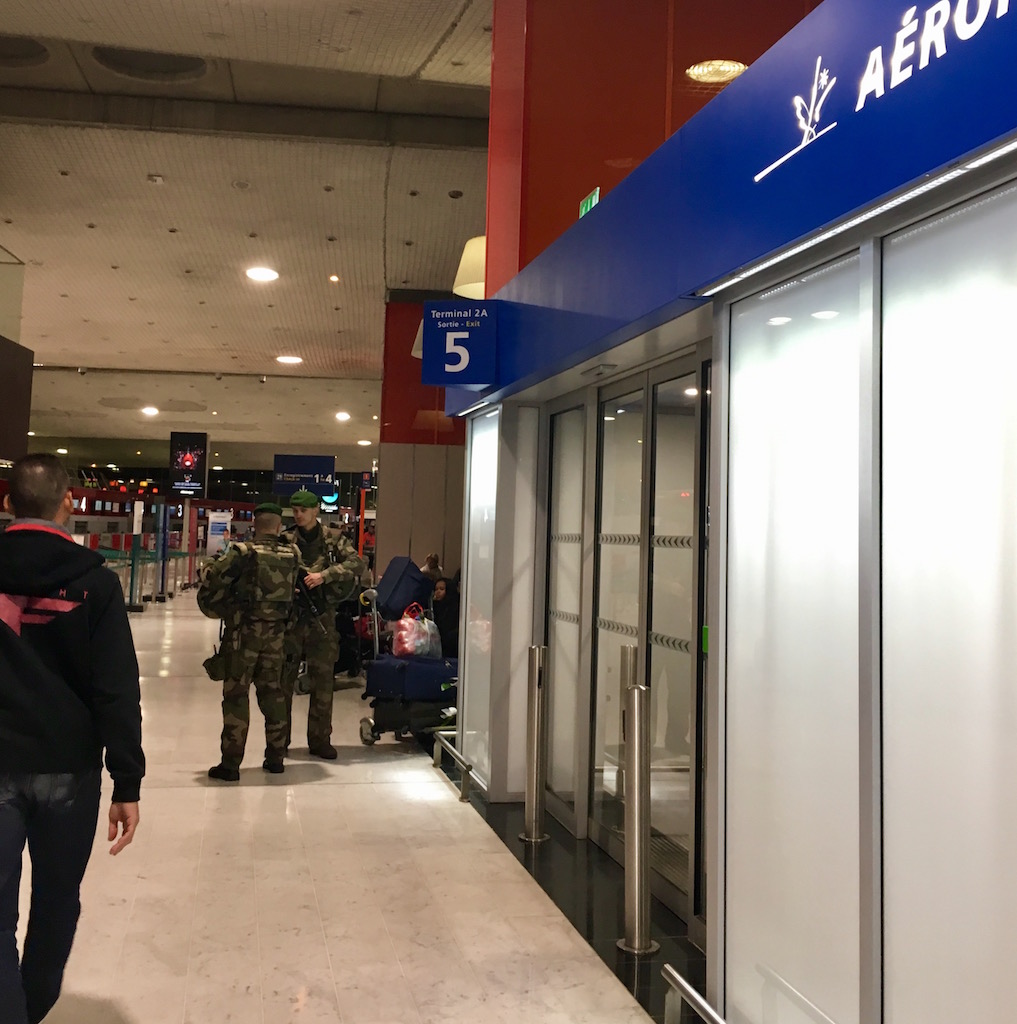 In our short visit, I overcame my fear, and we made the most of our 14 hours of touring time. With no sleep, we hit the ground running, visiting the Palace of Versailles, located 10 miles from the heart of Paris. At dusk, we surveyed Paris from the top of the Arc de Triomphe and from there strolled down the Champs Elysees to experience the glittering Christmas lights. Lastly, we viewed the Christmas decorations at Galleries Lafayette, a famous Paris department store.  The day ended with dinner in the quaint Latin Quarter.
The presence of armed troops was evident at each of those locations and on the street corners. The soldiers acted as a reminder of the threat that loomed over France and kept us vigilant. However, most of the time, terrorism was the furthest thing from my thoughts as I visited this beautiful country. I chalk that up as a victory over terrorism as they didn't control my mind using fear. In the end, it was not a terrorist that threatened my well-being. It was the "chestnuts, roasting on an open fire," they almost killed me with an anaphylaxis allergic reaction I had to them. I have to say I am more terrified by chestnuts than terrorists.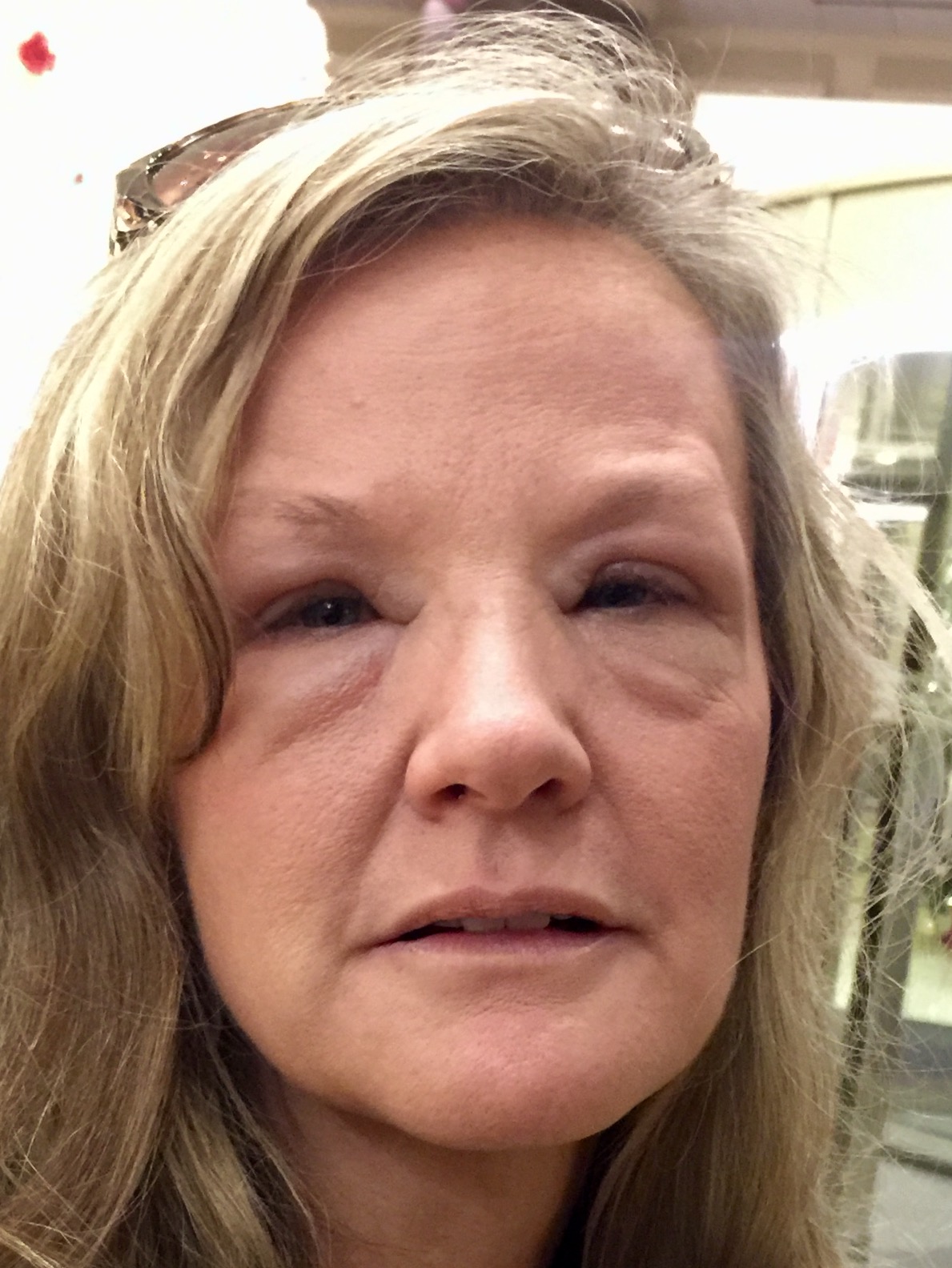 Read more about my allergic reaction post "Chestnuts Roasting on my Face; click here.
Be Smart as you Travel in France
*Download FREE SAIP App on to your mobile phone.
SAIP-System for Alerting and Informing Population.
New Official French government app that alerts your cell phone of possible terror attacks or events affecting civil security.
The app uses your geolocation and sends you alerts.
App available in English and is a free download on iOS and Android.
*Be Vigilant and Trust your gut; be observant and maintain a level of situational awareness.
During disasters, Communication almost always breaks down, so don't rely on an App.
*Have a preparedness mindset; don't freeze; take action if confronted with a situation.
Look for exits, routes of escape, or find cover.
*Be aware of the gathering crowds; avoid protests, markets, and festivals.
*Take alternative to public transportation; walk, take a cab or Uber.