App-When You Can't Find Your Cheaters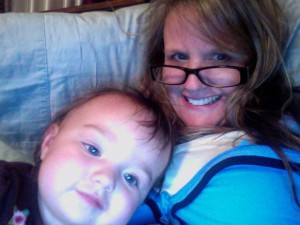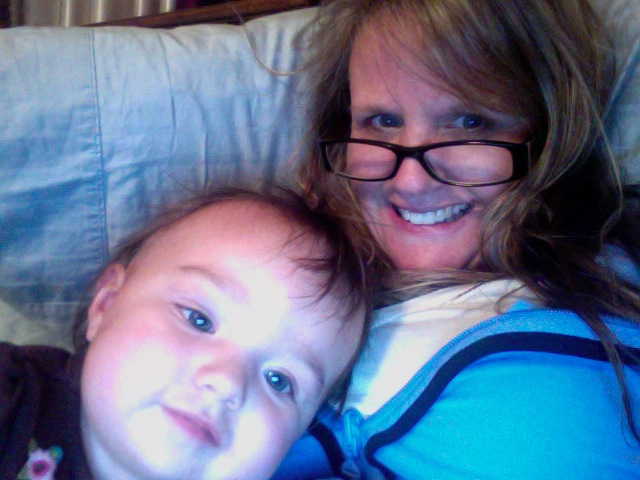 M yadorable Granddaughter at the Age of 1
Once a month I buy out the 2.00 reading glasses at the local dollar store. Even in my gallant attempt to be prepared I never can find a pair when I need them most. To deter my husband from stealing mine, I buy glasses with bright fuchsia frames. In his desperation this does not dissuade him from bring them into the cockpit.
If you find yourself with your cheaters, you can use your iPhone or iPad to cheat.
 *Make font bigger on your device itself Enlarge your Font directly on your device for Messages, Email, Contacts, Notes, Calendars, and FB.
Instructions:
Go to Settings
General
Accessibility
Larger Text-ON You can adjust size of font to any size
(You can even make the font Bold)
Bold Text-ON
*Help to Read items NOT on your device by Using an iPhone or an iPad as an aide to read material such as a menu at a restaurant.
Take a photo of the item and use the zoom to zoom in on what you would like to read.
Use the finder of the camera and pinch to zoom in on what you would like to read.
The two methods above work the downfalls are the limit of light and glare from the flash.
 *Best Option
A FREE & EASY to use app that you download onto your iPad or iPhone is called:
iMagnifier– by Idan Sheetrit
It is a magnifying glass with a built in light.
*I get no kickbacks from this company I'm just happy to share this free app that I personally use.