Mac & Cheese Home Comfort
Yield: 12 servings (plus leftovers)
Prep Time: 15 minutes
Cook Time: 20 minutes (Bake Time)
Think outside of the Blue box, once you have this Mac & Cheese you will never go back to blue box with the orange powder.
Preheat oven to 350º

Ingredients
1 Box 32 oz. Elbow Macaroni
4 cups of shredded cheddar cheese
1 stick 8oz. butter
2 cups of milk
4 tablespoon of flour
1 medium onion diced
Dash of ground pepper
2 cups Italian breadcrumbs
Directions
In a large pot of water add salt, and a dash of oil. Bring it to a rolling boil and add the Elbow Macaroni and cook for about 8 minutes. Don't over cook. (Cook a little under…You don't want mushy noodles.)
Butter a large casserole dish and set it aside.
Drain and rinse noodles.
Dump into the casserole butter dish.
Use the same pan that the macaroni is cooked in. Melt 3/4 of a stick of butter.
Add diced onions and cook on low until the onions are clear.
Add flour gradually, stirring with a whisk or a fork to make a white roux.
Add a dash of pepper.
Gradually pour milk into the roux and continue stirring until it has thickened.
Continue stirring in 2 cups of the 4 cups of cheddar cheese, stir until cheese is melted.
Pour cheese sauce over the macaroni that is in the casserole dish and mix well.
Stir in 1 cup of cheddar cheese into the macaroni with the cheese sauce.
Cover the top of the macaroni with the last 1 cup of cheddar cheese.
Wipe out the pan that you made the sauce in with a paper towel.
Melt the remaining 1/4 butter in the pan.
Turn off burner and Stir in 2 cups of Italian Bread crumbs.
Spread over Mac and Cheese.
Place a foil over dish and bake at 350º for 20 minutes (if in a hurry scoop a serving out into a bowl or plate and nuke it in the microwave to melt the cheese.)
*Tip you can cut the recipe in half and serve as a side-dish.
WifeOfAPilot.com
#WifeOfAPilot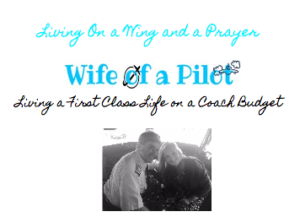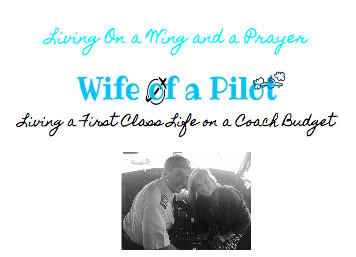 Suggested Main Dishes You May want to try with this recipe.
Meatloaf That Brings Your Pilot Home