Bacon Wrapped Barbecue Chicken Tenders
Bacon-Wrapped Barbecue Chicken Tenders
After visiting my granddaughter in Virginia, this recipe came to me, and her other grandmother invited us to a food and art fest. The vendor selling the "Bacon Wrapped Barbecue Chicken on a Stick" was the only vendor that had a lengthy line. After tasting them, I immediately understood why. This recipe is my attempt, and I think, extremely successful attempt at duplicating the flavor minus the stick.
Ingredients
Fresh Chicken Tenders
Bacon
Barbecue Sauce of your choice
Directions
Preheat your oven to 350?.
In a skillet, fry, or microwave, cook the bacon until wilted, not completely cook.
Drain bacon on a paper towel and plate, set aside to cool.
When the bacon is cool to the touch, take the bacon and wrap it around the chicken tenders.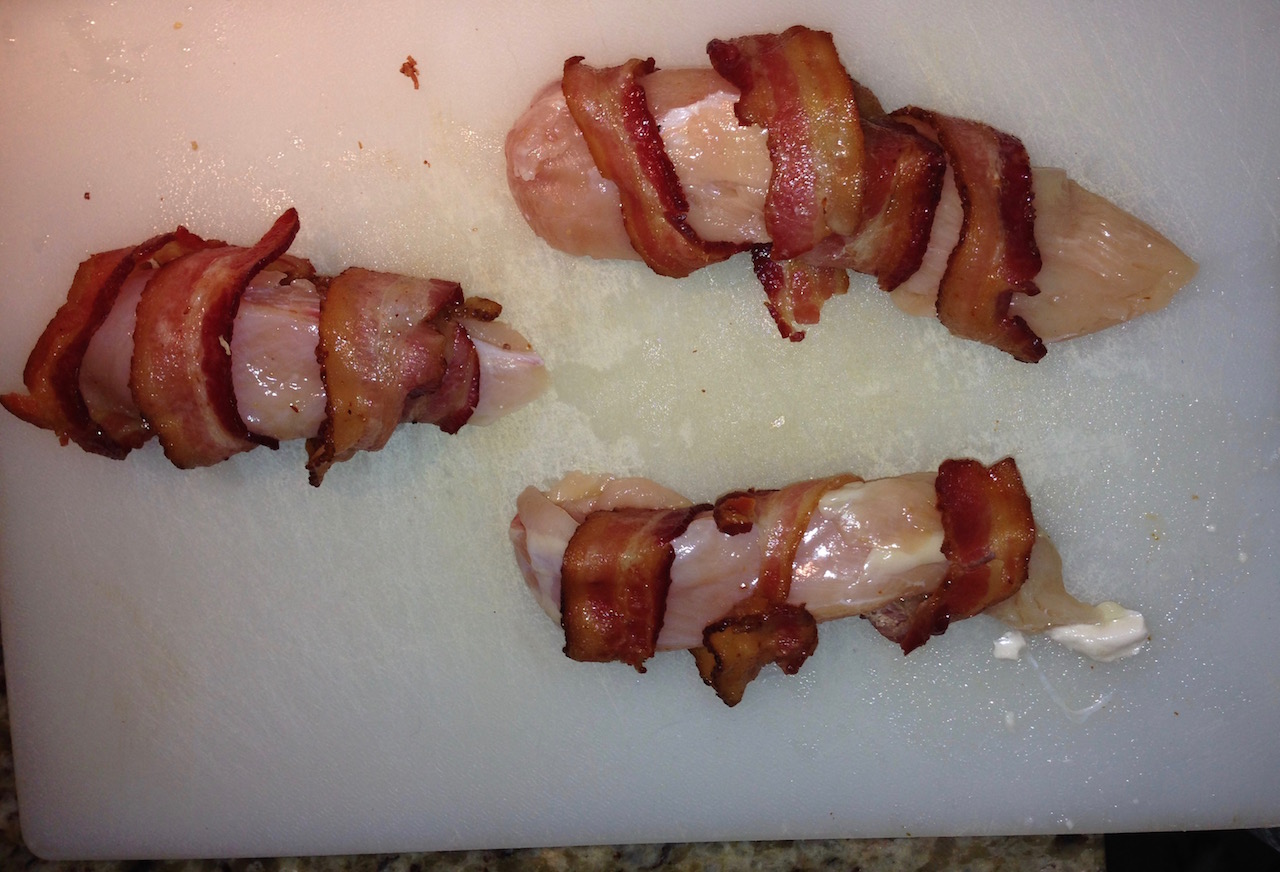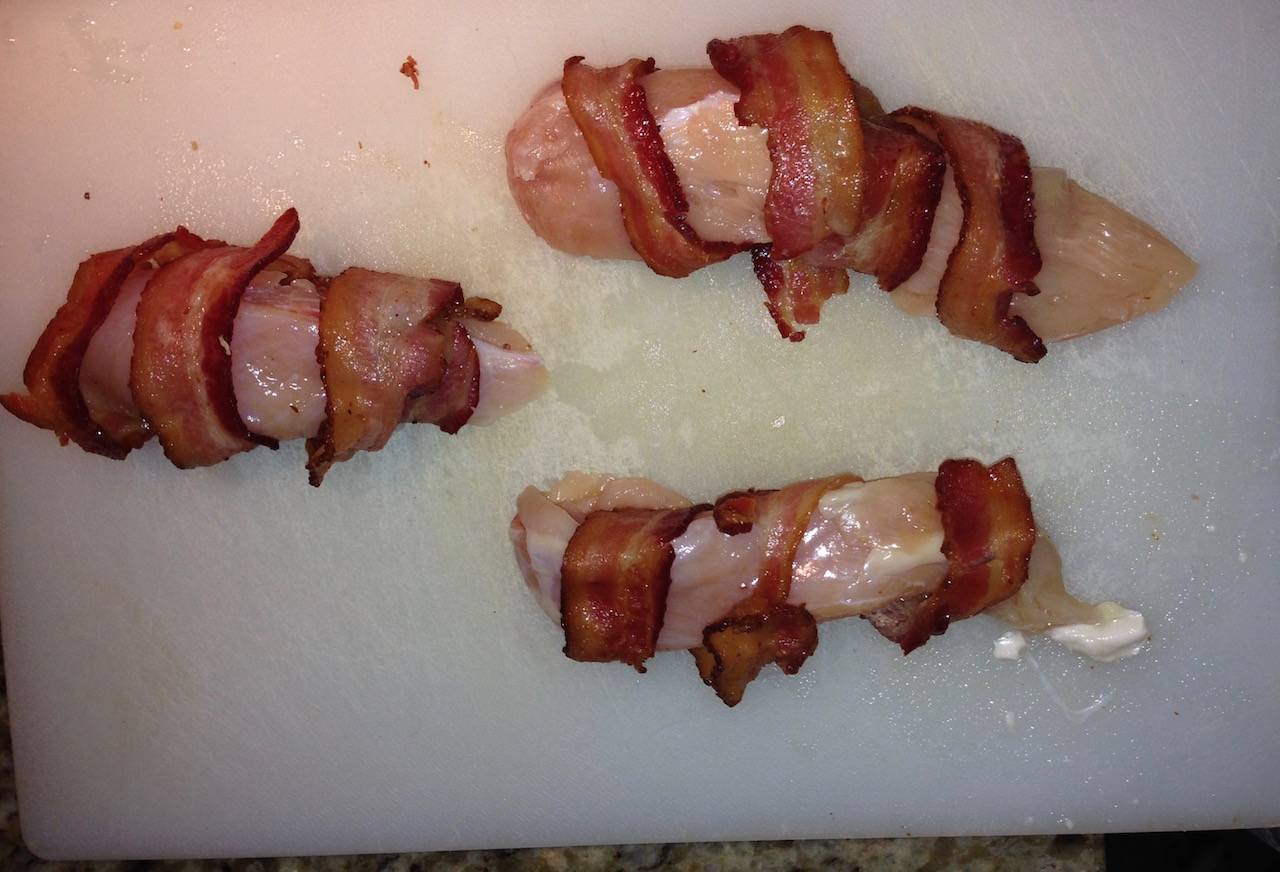 5. Place the chicken back into the skillet and continue to cook.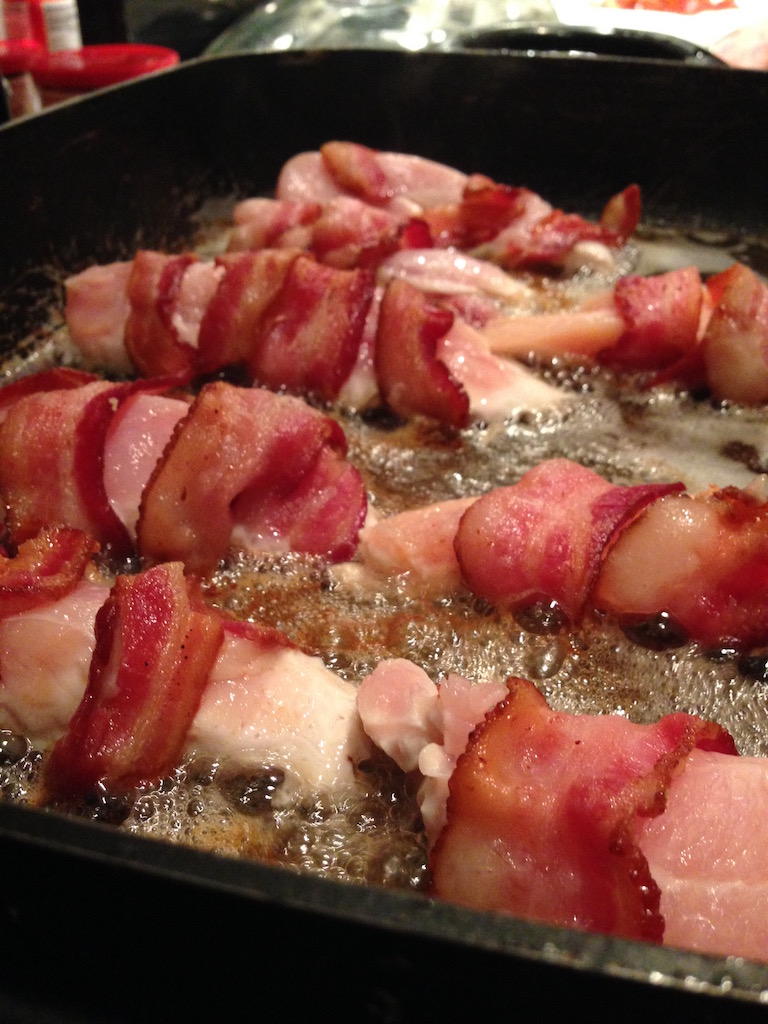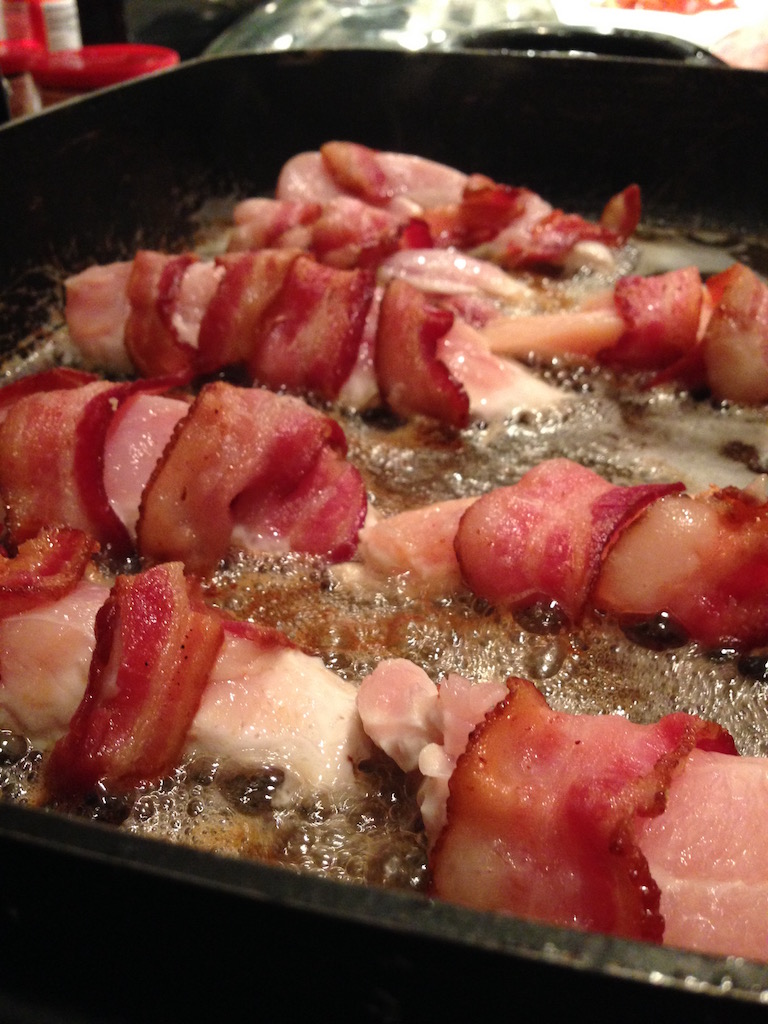 6. Again, drain the cooked chicken on a paper towel again.
7. Roll the chicken around in your favorite BBQ Sauce, place it on a cookie sheet, and pop it in the oven for 5 minutes. Then turn the chicken over for another 5 minutes (careful not to unwind the bacon.) Bake just enough to bake the BBQ sauce into the chicken.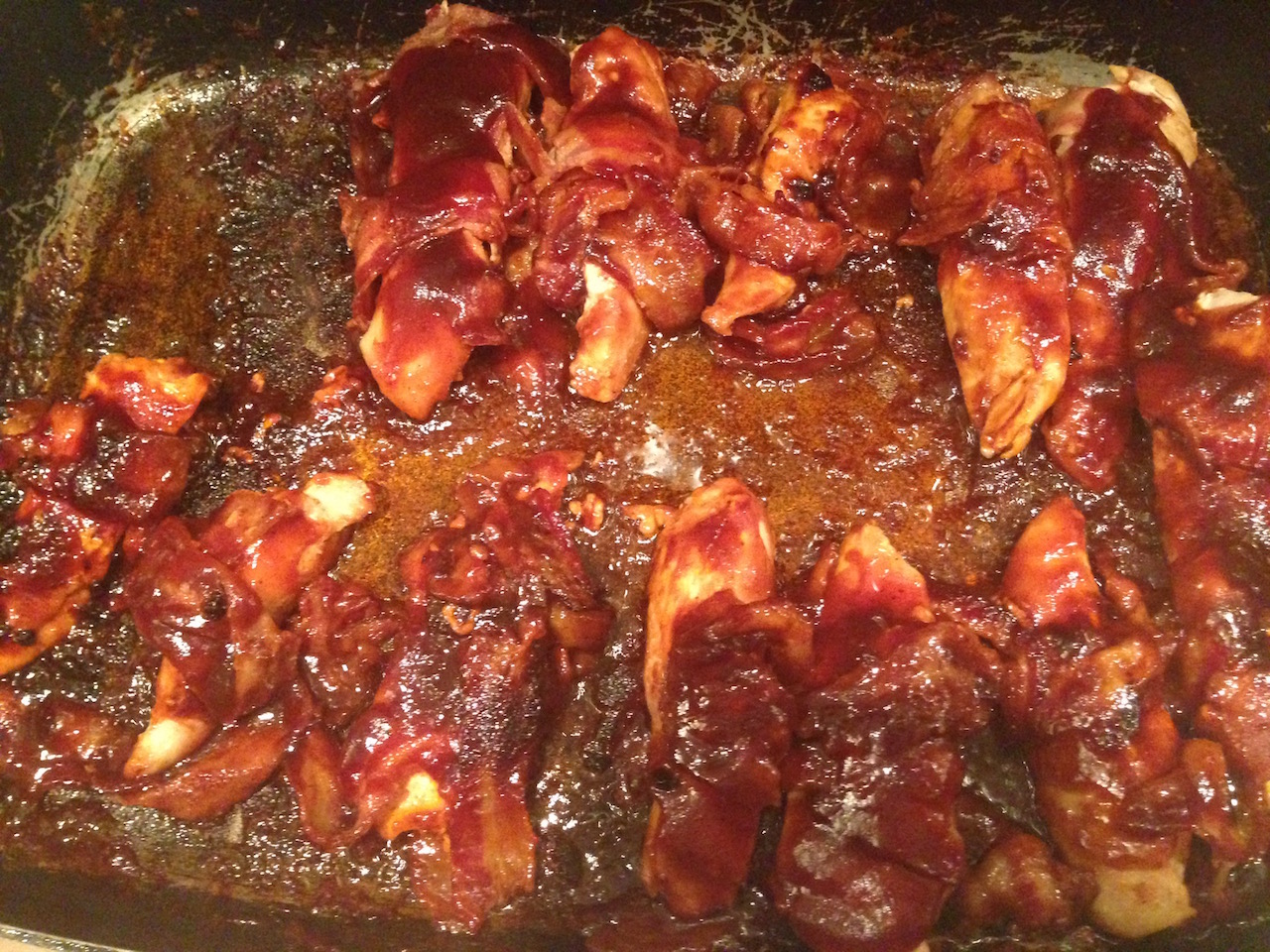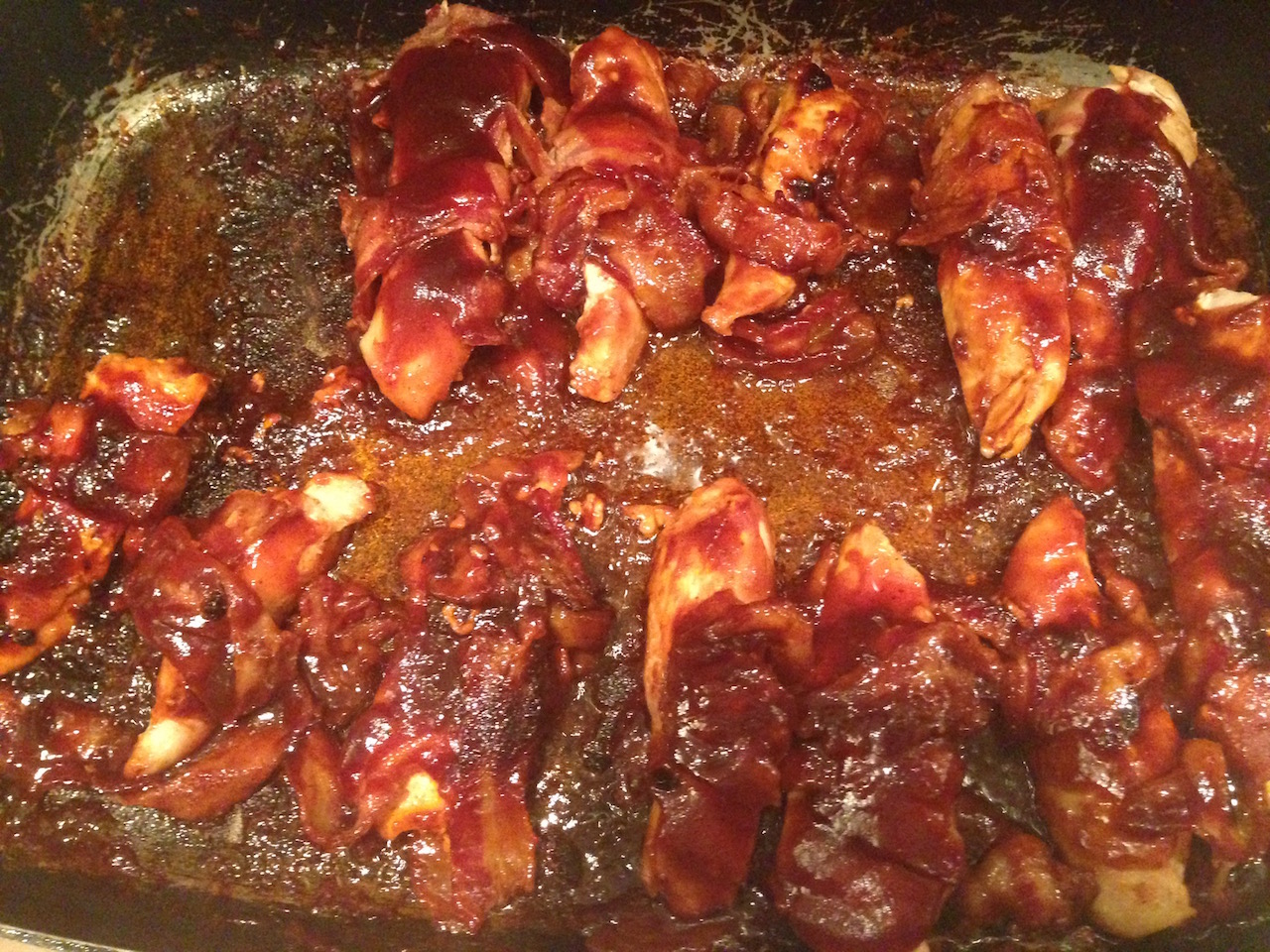 Serve as a main dish or cut into smaller pieces and serve as an appetizer.
Enjoy!